From the CEO: Working on it…
It's no secret there's grant money available for San Juan County communities and schools. The trick is knowing the lay of the land and working the application process.
That's why I'm pleased to announce 4CED's active partnership with San Juan College and the Northwest New Mexico Council of Governments. Collectively, we're taking the lead in sorting through the opportunities.
Over the past month, all San Juan County communities, San Juan County and the Farmington Municipal School District have been meeting together to explore the numerous opportunities made possible through federal grants.
An early part of the work was determining whether there's an alignment of interests or needs across all the participants. (Supporting each other and signing up for a grant together is competitively helpful.) Number one on the list is increased broadband availability. This finding is also consistent with conclusions drawn from the Future Forum conferences of several years ago.
A federal grant under the American Rescue Plan Act Build Back Better Regional Challenge may provide a partial funding answer for this important infrastructure enhancement. With the lead being taken by the City of Farmington, a broadband backbone is being advanced for grant funding. The backbone would connect industrial parks and industrial corridors of San Juan County.
The County's abundance of commercial and industrial properties and vacant land in the industrial park corridors price it right for expansion and attraction of new business. However, bandwidth is a "must have" part of the picture. (Learn more about the availability of industrial properties on the 4CED website page "Available Business Properties.")
Also being considered for application is a request to conduct research and build an asset map that would advance positioning of San Juan County as a production hub for the emerging hydrogen industry. Already PESCO, a 4CED member and leading oil and gas equipment manufacturer, is far along with New Mexico-based Bayotech in developing modular, but scalable, hydrogen generators using natural gas. And San Juan County has an abundance of affordable natural gas!
The Build Back Better Challenge grant is extremely competitive but, as a famous hockey player said, we miss 100% of the shots we don't take. Our team is learning the processes required for success. We'll keep you posted.
Lastly, I'd be remiss if I didn't let you know how proud I am of the full community and educational organization participation in the process. Having all of us in the same room around a common agenda and working together is fantastic! It's also critical to effective economic development. We're all planning to keep up this work regardless of whether we're able to "put the puck into the net" on this first grant application.
Thank you for your interest in 4CED. How may we serve? Call me at (505) 566-3720.
More Topics
September 23, 2021 Aztec, NM For further information contact Devin.Neely@SJCounty.net (505) 386-8325   Aztec, NM—Tuesday, San Juan County Commissioners formally accepted a federal grant intended to study possible freight rail service serving San Juan County. In September of 2020 a Better Utilizing Investments to Leverage...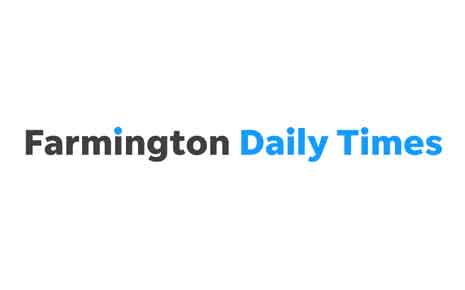 U.S. Energy Secretary Jennifer Granholm learned about the state's diverse energy industries which included a stop at 4CED member PESCO.  Click here to read more.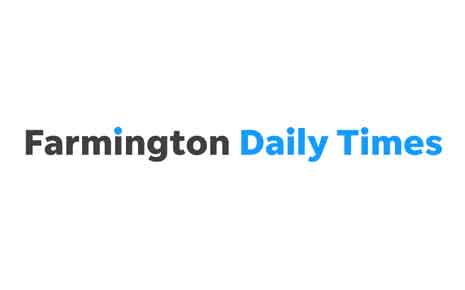 4CED gave an update to the San Juan County Commission on August 17, 2021 on its efforts of marketing the County and its communities via 4CED's website and social media.  Click here to read more.