PESCO
5680 US Hwy 64 • Farmington, NM 87401
US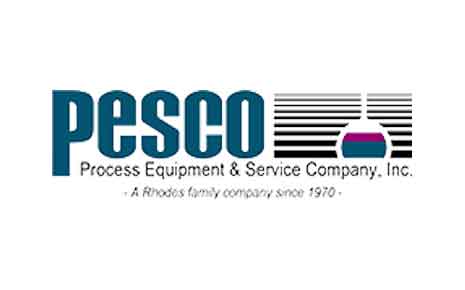 Since 1970, Process Equipment and Service Company (PESCO) has been creating custom solutions for the demands of the on-shore oil and natural gas industries. We excel in the engineering, design and manufacturing of new production equipment; refurbishment of used production equipment; and provide field services that take advantage of our long time expertise in upstream production operations. Committed to our values of Integrity, Mutual Respect & Trust, and Commitment to Excellence, we maintain transparent operations and processes that guarantee our customers receive in the end what's promised in the beginning with fair, competitive pricing.
---
Member Spotlight
PESCO is a valued member of the San Juan County business community. The family owned company has over 50-years' experience in manufacturing high quality equipment for the natural gas and oil industries. Now PESCO is also taking a leadership role in manufacturing on-site modular water treatment and hydrogen generation units.
The company overcame recent challenges of COVID and downturns in the natural gas and oil market and has entered a new season of strong growth and just surpassed 400 employees. It continues to hire workers of all skill levels to meet the strong demand for its products.
PESCO was founded in 1970, by Ed and Mary Lou Rhodes. Ed provided field service and pump repair, while Mary Lou handled the clerical duties and ran the parts counter. Ed had a vast knowledge of production equipment, which he translated into manufacturing, growing his company into an industry leader. Today the company is overseen by second generation brothers – Kyle and Jim Rhodes.
The foundation of PESCO was built on strong Christian values. Those values have translated into the businesses Core Values of Integrity, Mutual Respect & Trust, and Commitment to Excellence. When management at PESCO brings someone into the business as an employee, vendor or customer they share those same values, and that makes them family.
The company prides itself on in-house design and engineering capabilities and quality manufacturing processes.
Numerous PESCO employees are active in all manners of volunteer roles in the community and the Company proudly supports 4CED and San Juan County.
Thank you PESCO for your membership in Four Corners Economic Development!